Bilateral Agreements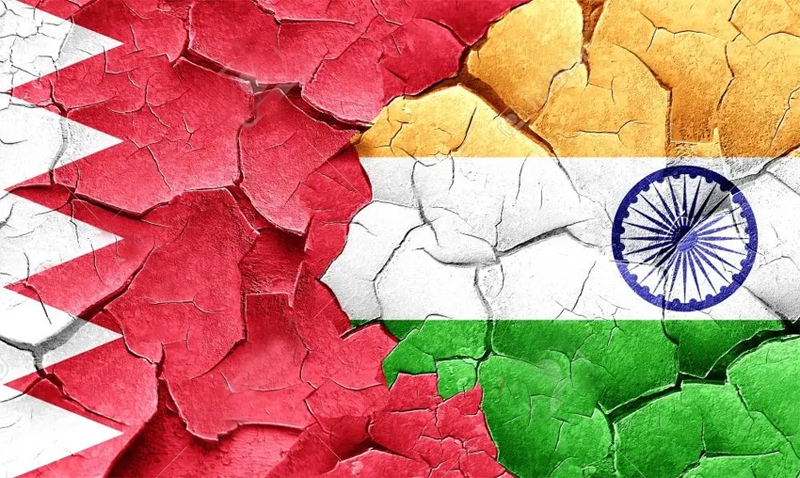 Trade agreements between Bahrain and India
An Agreement for Cooperation between Prasar Bharati and Bahrain Radio and TV Corporation have been signed on 20th March, 2007 during the visit of H.H. Shaikh Salman Bin Hamd Al- Khalifa, the Crown Prince to India.
During H.H. Shaikh Khalifa Bin Salman Al- Khalifa, the Prime Minister's State Visit to India in January 2004, the following bilateral agreements have been signed:
Memorandum of Understanding (MOU) on cooperation between Ministries of Foreign Affairs;
Agreement on Juridical and Judicial Cooperation in Civil and Commercial Matters;
Extradition Treaty;
Agreement on Mutual Legal Assistance in Criminal Matters;
Agreement on the Promotion and Protection of Bilateral Investment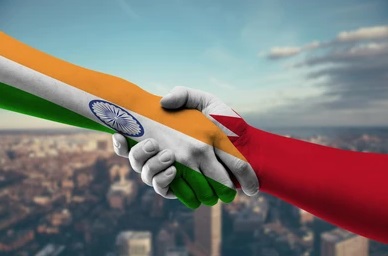 Air Services Agreement: signed in New Delhi by the Bahraini Minister of Transportation and the Indian Civil Minister Shri Sharad Yadav on April 5, 2000.
An agreement signed between the Bahrain Chamber of Commerce and Industry and the Federation of Indian Chambers of Commerce and Industry which was signed on 12 April 1994 to set up a Bahraini-Indian Business Council.
Cultural Exchange Programme (CEP) between the Government of two countries for the years 1992-94 was signed on 23/11/1991.
Cultural Exchange Programme (CEP) between the Government of both countries for the year 1985-87 was signed on 8/12/1985. India and Bahrain signed an Economic and Technical Cooperation Agreement in April 1981 during the visit of the Amir to New Delhi.
Protocol of Cooperation in the field of Information was signed on 27/03/1981 in New Delhi. A Cultural Agreement between India and Bahrain was concluded in January 1975. This was followed by a two-year Cultural Exchange Programme (CEP) for the years 1981-82, signed in April 1981, during the first state visit of the Amir of Bahrain to India.