Past Chairmen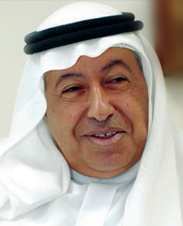 H.E. Abdulnabi Alsho'ala
Founder Member

Mr. Abdulnabi Alshoala is born and brought up in Bahrain. He is currently the Chairman of Dar Albilad for Journalism, Publishing and Distribution B.S.C and Founder and Advisor to the Board of Directors of Alfanar Group of Companies. His first visit to India was in 1969 during the celebrations commemorating the 100th anniversary of Mahatma Gandhi's birth. He continued to live in India over the following four years, completing his studies in the fields of Political Science and Public Administration from St. Xavier's College, University of Bombay (Mumbai), all the while continuing to practice his journalistic passion. On 1973 upon his return to Bahrain, he was appointed in Ministry of Foreign Affairs and continued writing as a journalist. In 1974 he started his own business. He was elected as a board member for the Bahrain Chamber of Commerce & Industry and later on became a member of the Shura council which is an advisory council to the Government of Bahrain. During the years 1995 to 2002, he was appointed as the Minister of Labour and Social Affairs and then from 2002-2005 he was then appointed as the Cabinet Minister of State for the Kingdom of Bahrain. Mr. Abdulnabi Alshoala was the founder and resident of Bahrain India Society from April 2008-2011.
Mohammed Dadabhai
Mr. Mr. Mohammed Dadabhai is the Chairman of the Board of Dadabhai Group, one of the most acclaimed groups of companies in the Kingdom of Bahrain. Dadabhai Group consist many large-scale businesses such as Construction, Hospitality, Education, Trading, Neon Industry, Real Estate, Travel and Tourism. Dadabhai Group consist many large scale business conglomerates representing the grandeur of Mr. Dadabhai's leadership.

He was formerly appointed as a Member of Shura Council of the Kingdom, recognizing his contribution towards economic and industrial development of Bahrain. Considering his dedication to serve the nation, His Majesty King Hamad bin Isa Al Khalifa honoured Mr. Dadabhai with a state medal in Feb. 2011. He was Chairman of BIS for 2 consecutive terms of four years, 2015-16 & 2017-2018. He was Board Member of Bahrain Exhibition and Convention Authority (BECA). Apart from business, Mr. Dadabhai is involved in and associated with promotion and development of various Educational, Social, Philanthropic and Sports activities. Mr. Dadabhai is an enthusiastic Cricket fan and a Member of the Cricket Club of India.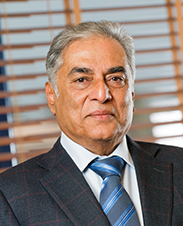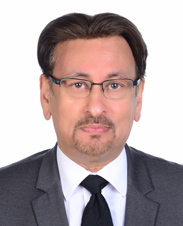 Raj Damani
Honorary Board Member and Founder Member

Mr. Raj Damani is the Chairman of Damani Holdings, a global conglomerate of deversified business interests ranging from manufacturing to real estate and operating out of base markets in North America, India and the Meddle East. He is credited as being the first expatriate to set up a manufacturing industry in the kingdom of Bahrain including the first aluminum wire mesh production plant in all of Asia and Europe. With Bahrain's largest fabrication and fit out specialist of architectural aluminium, ARCAL, long established within the Damani is a well respected figure in this field across both the GCC and greater MENA region.

Socially very active, he was President of the Rotary Club of Manama (2010/11 & 2015/16) and Chairman of the Bahrain India Society from 2019 to 2021